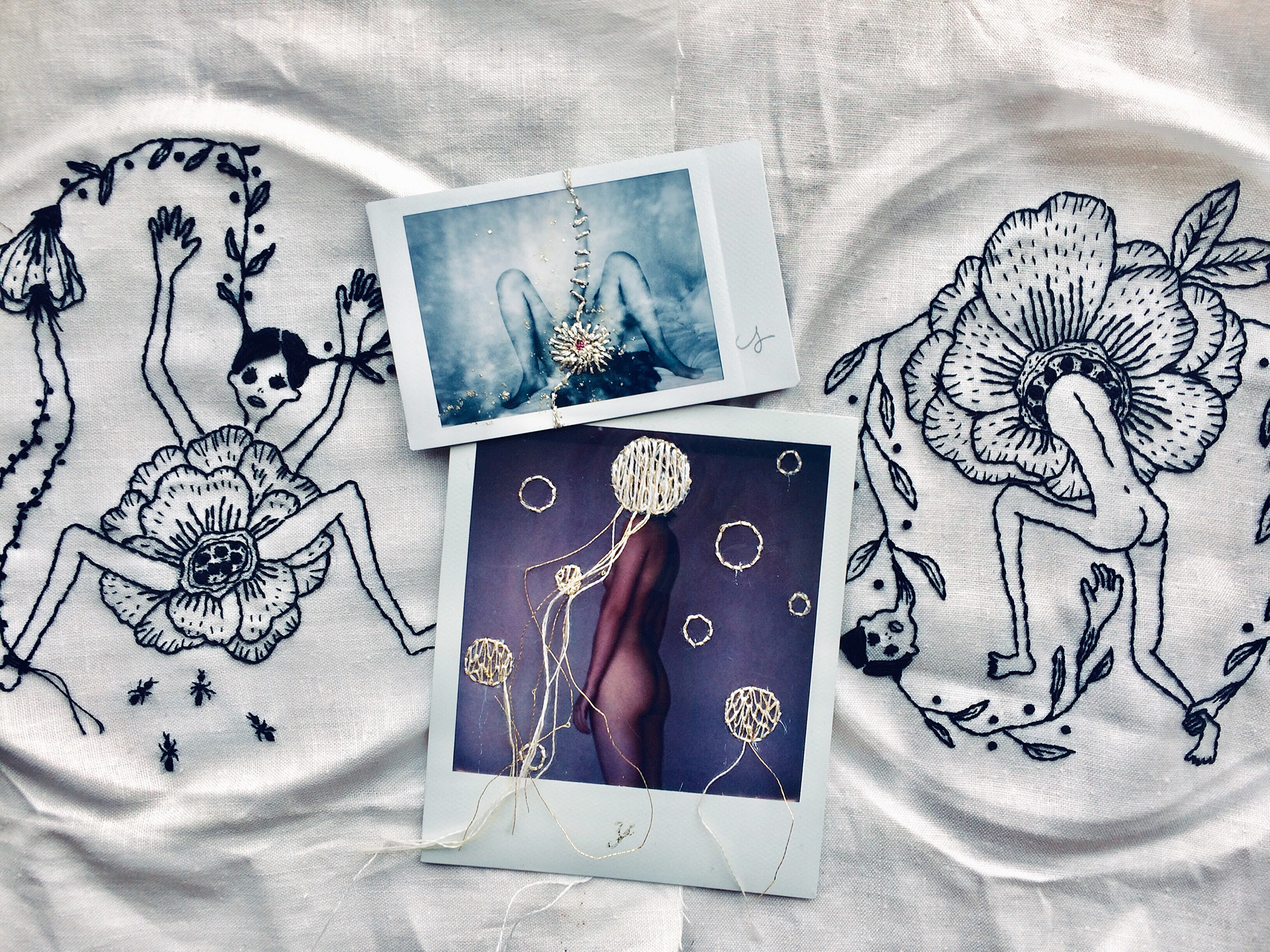 Embroidery Art inspired by my Polaroid

 
 " Don't laugh at my gross embroidery. These were born inspired by my Polaroid I produced before. My hands are now too weak to sew Polaroid photo, so I started to stitch another story (nightmares) on a piece of cloth. It's a little bit sad that my interest has lately moved away from photography but it's fun to do something new. "

Suppressing my feeling make my Polaroid, but there is no suppression on the embroidery art.
以前制作したポラロイドから着想を得て縫い付けられる悪夢の糸。
ポラロイドでの創作に付き纏う'感情の抑制'を取り払った創作刺繍。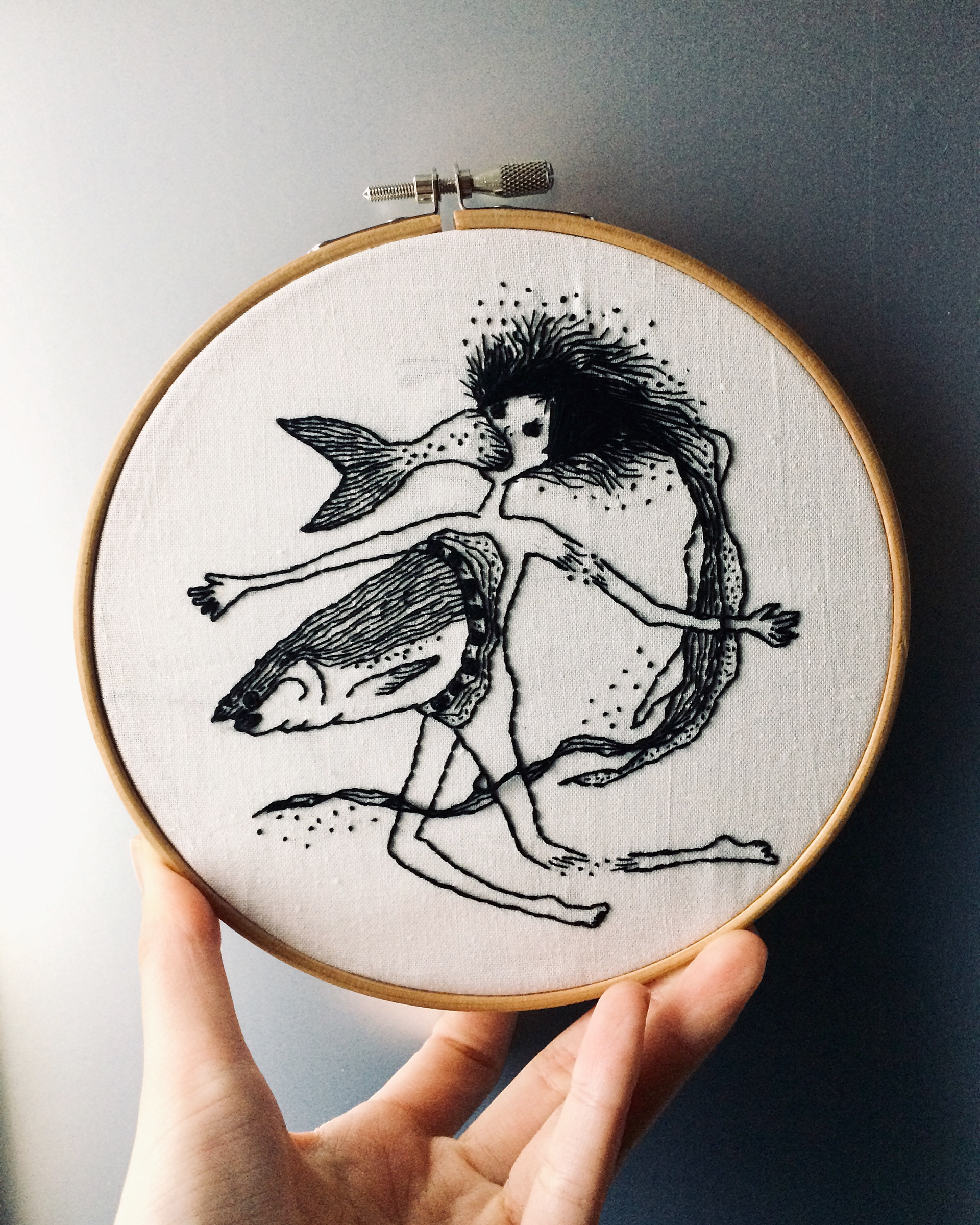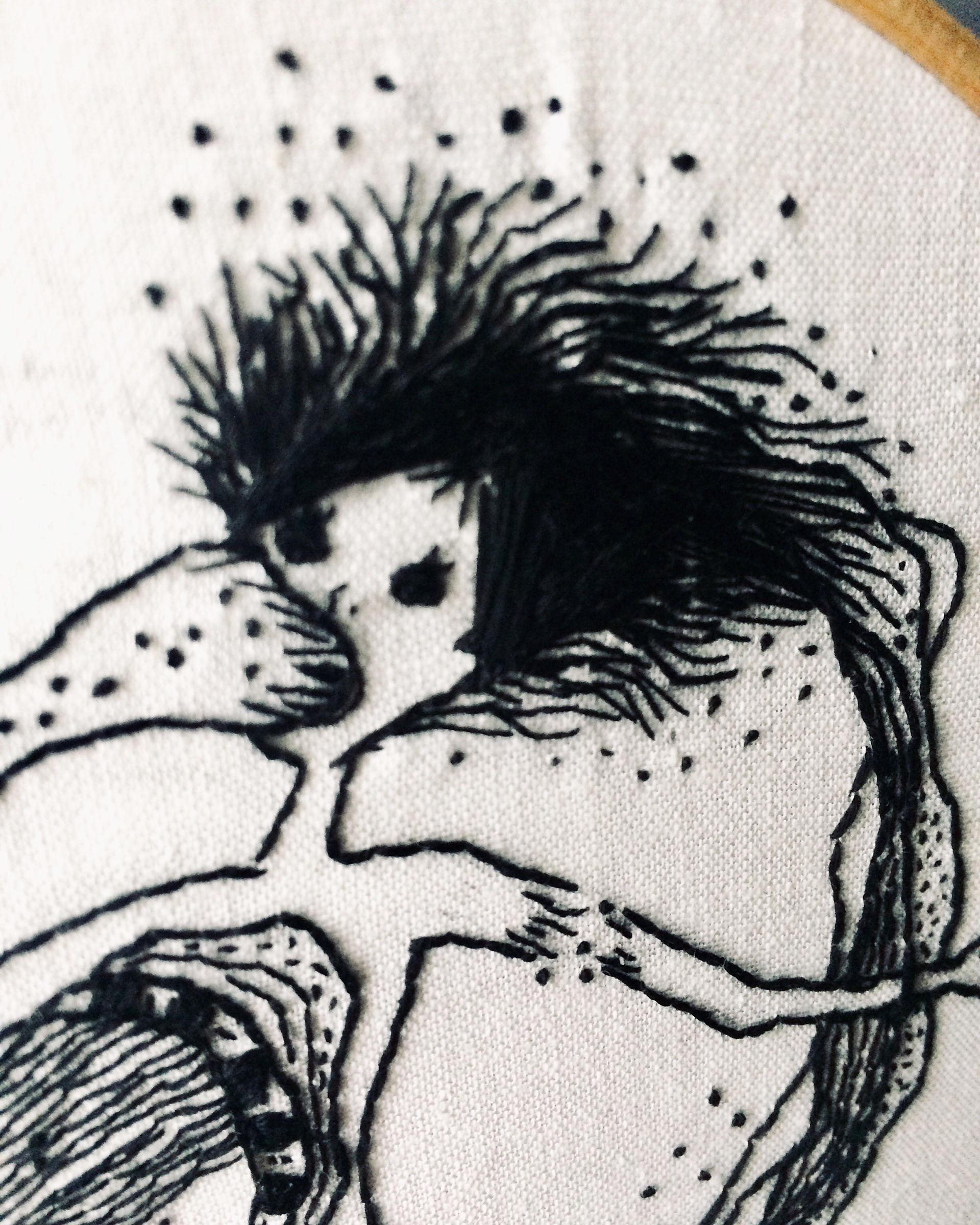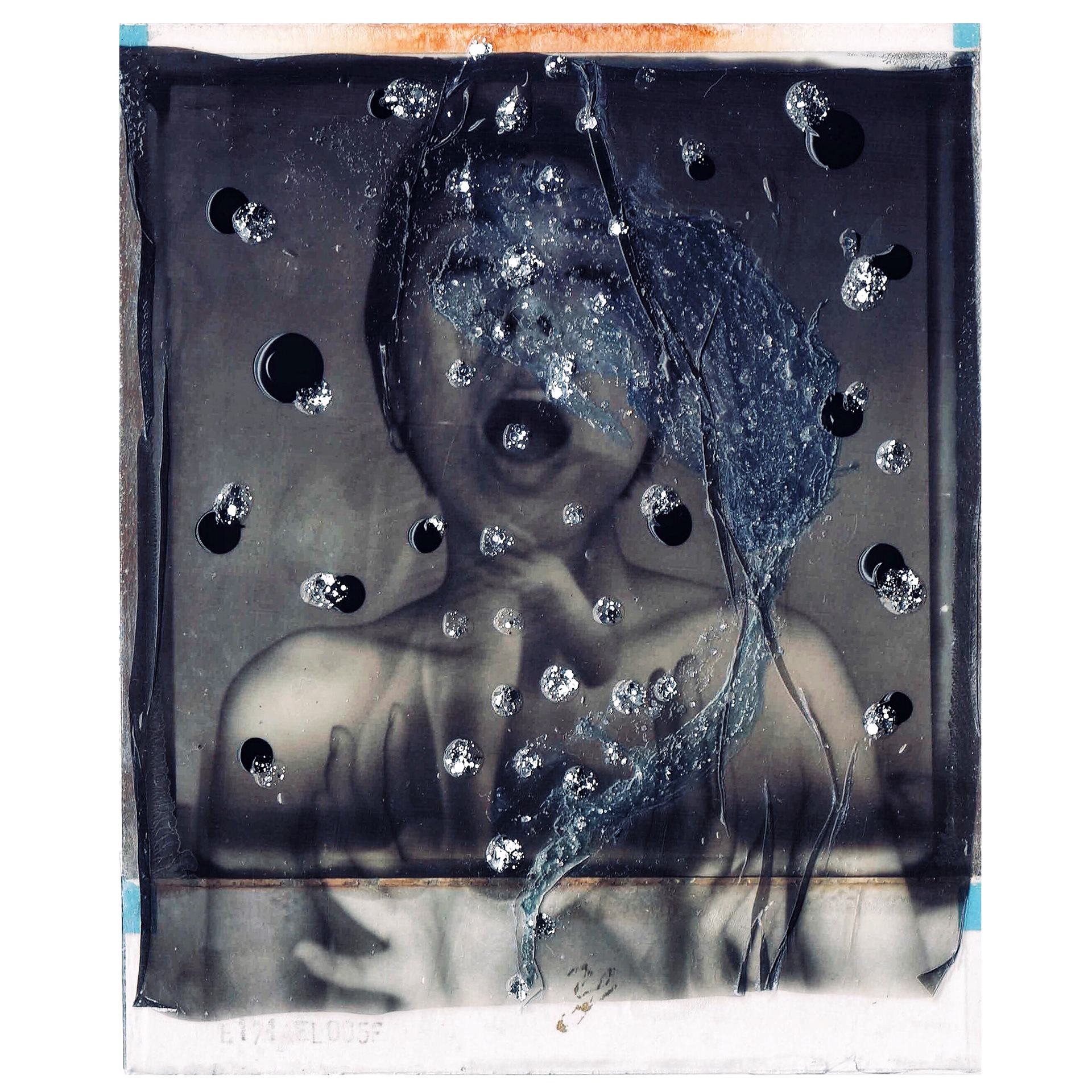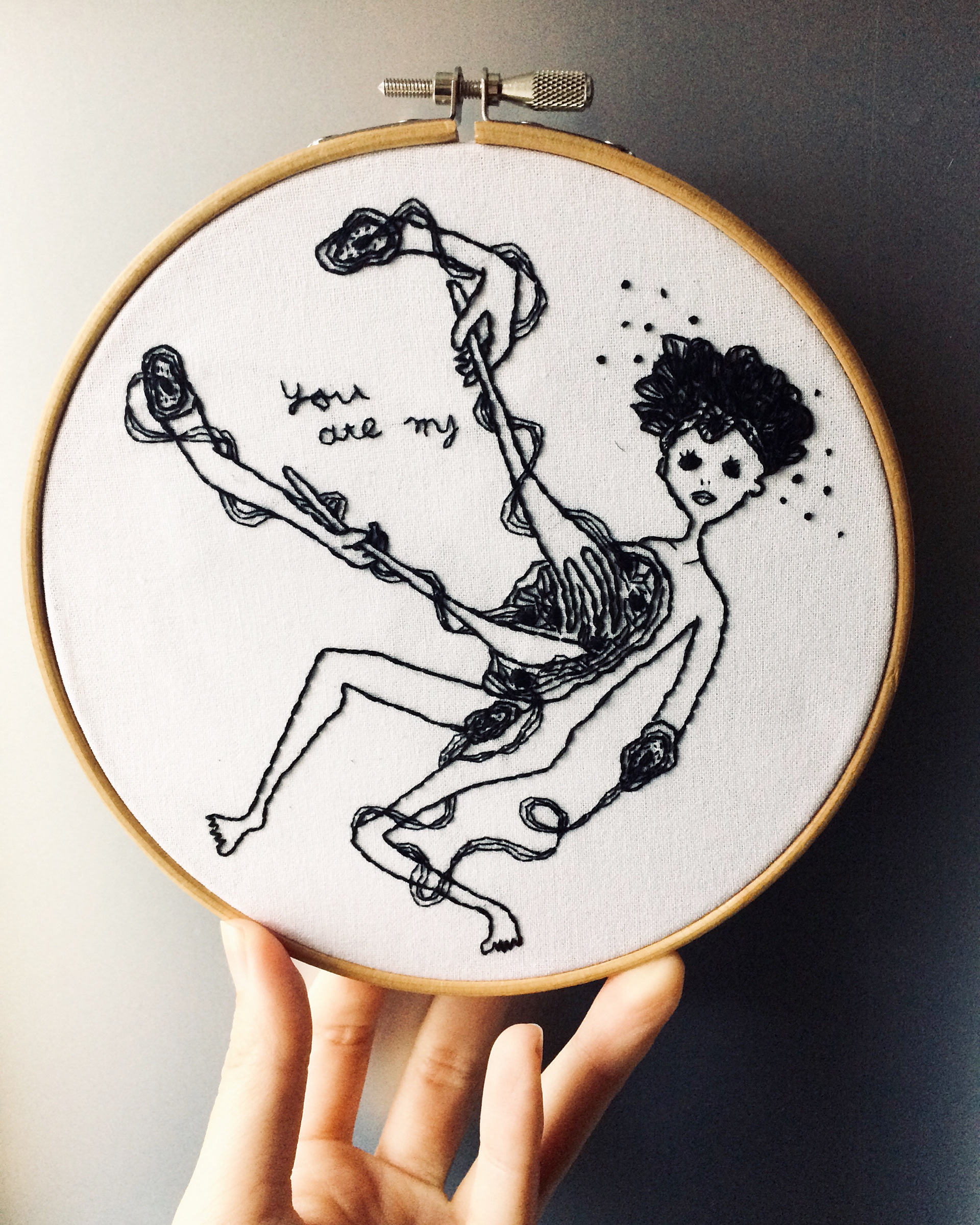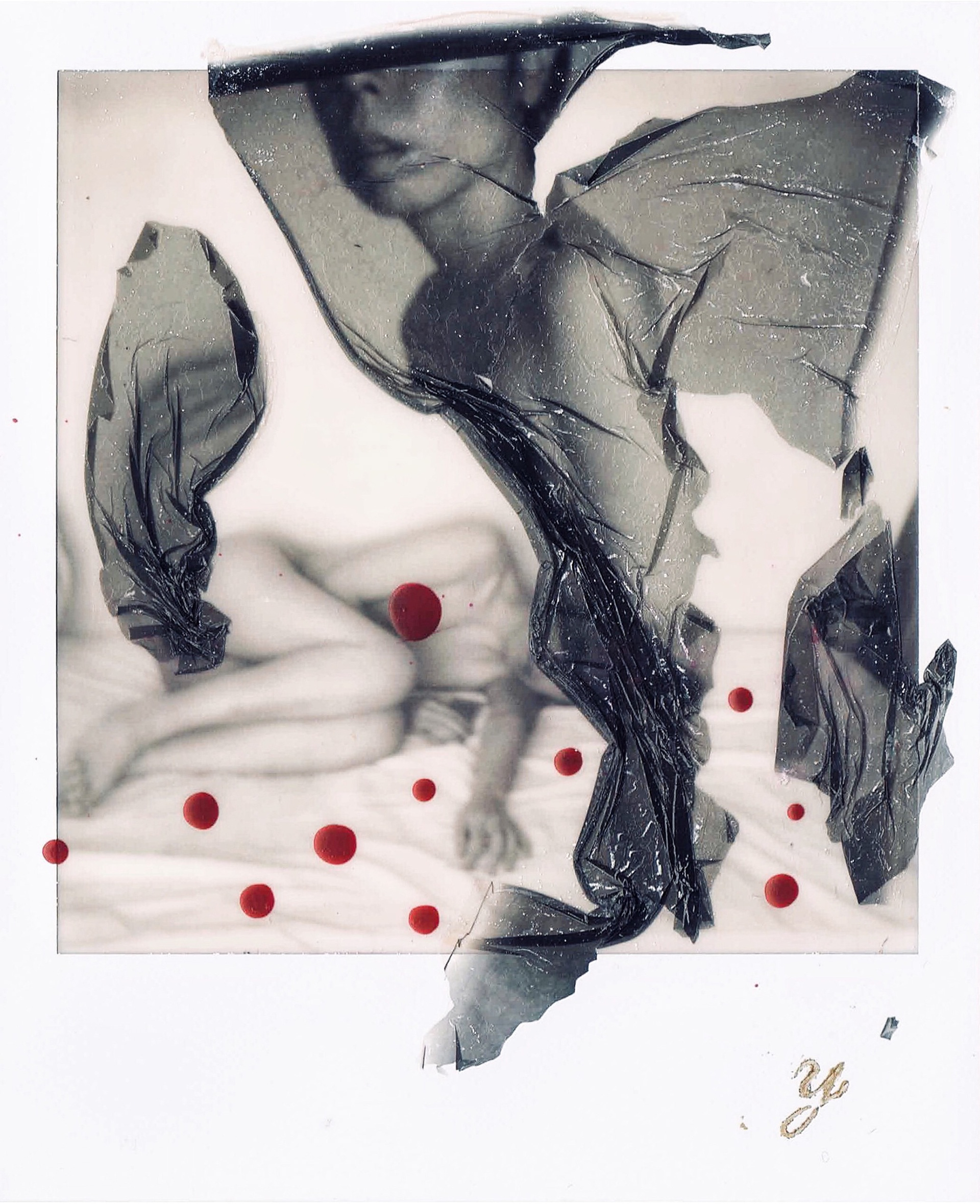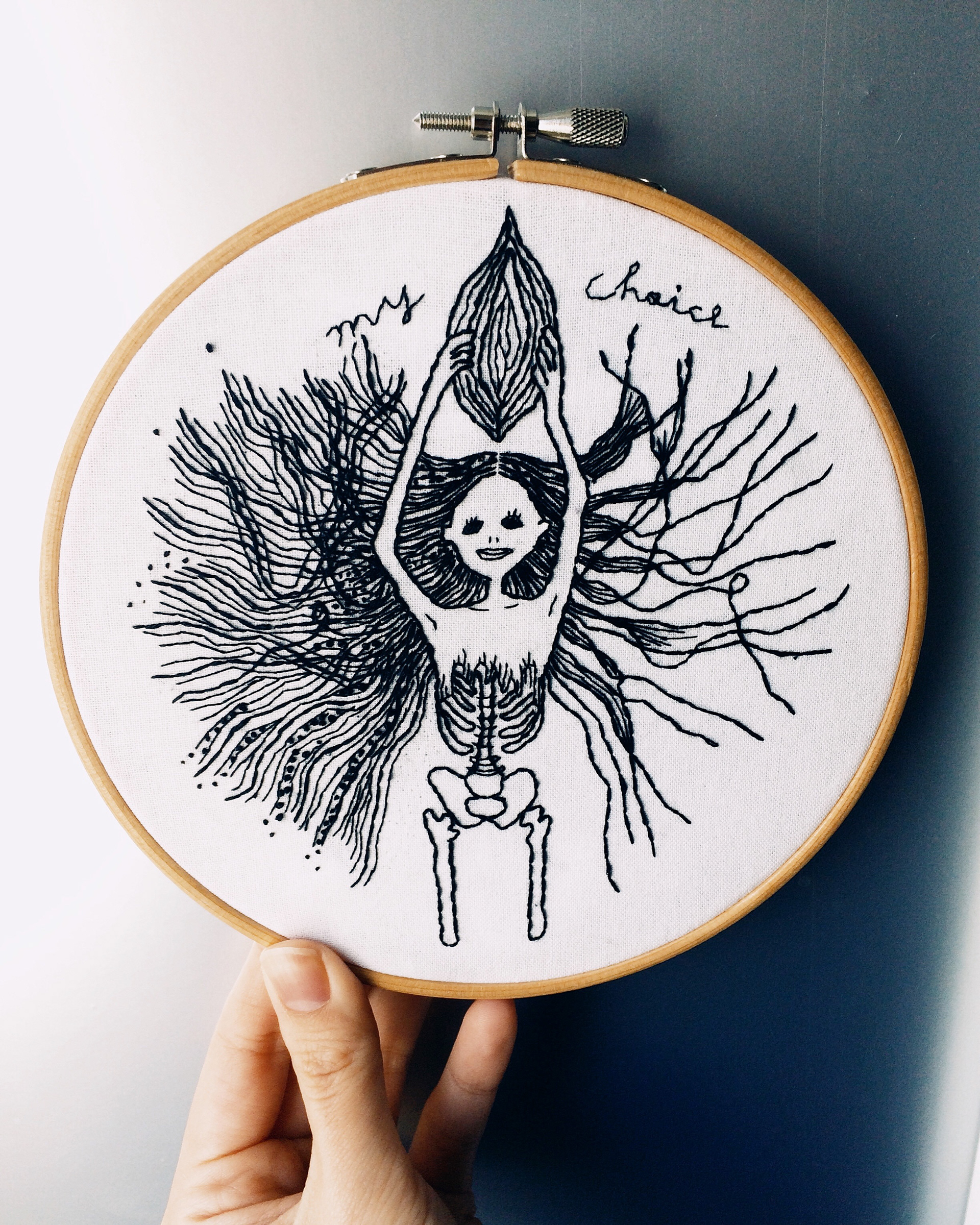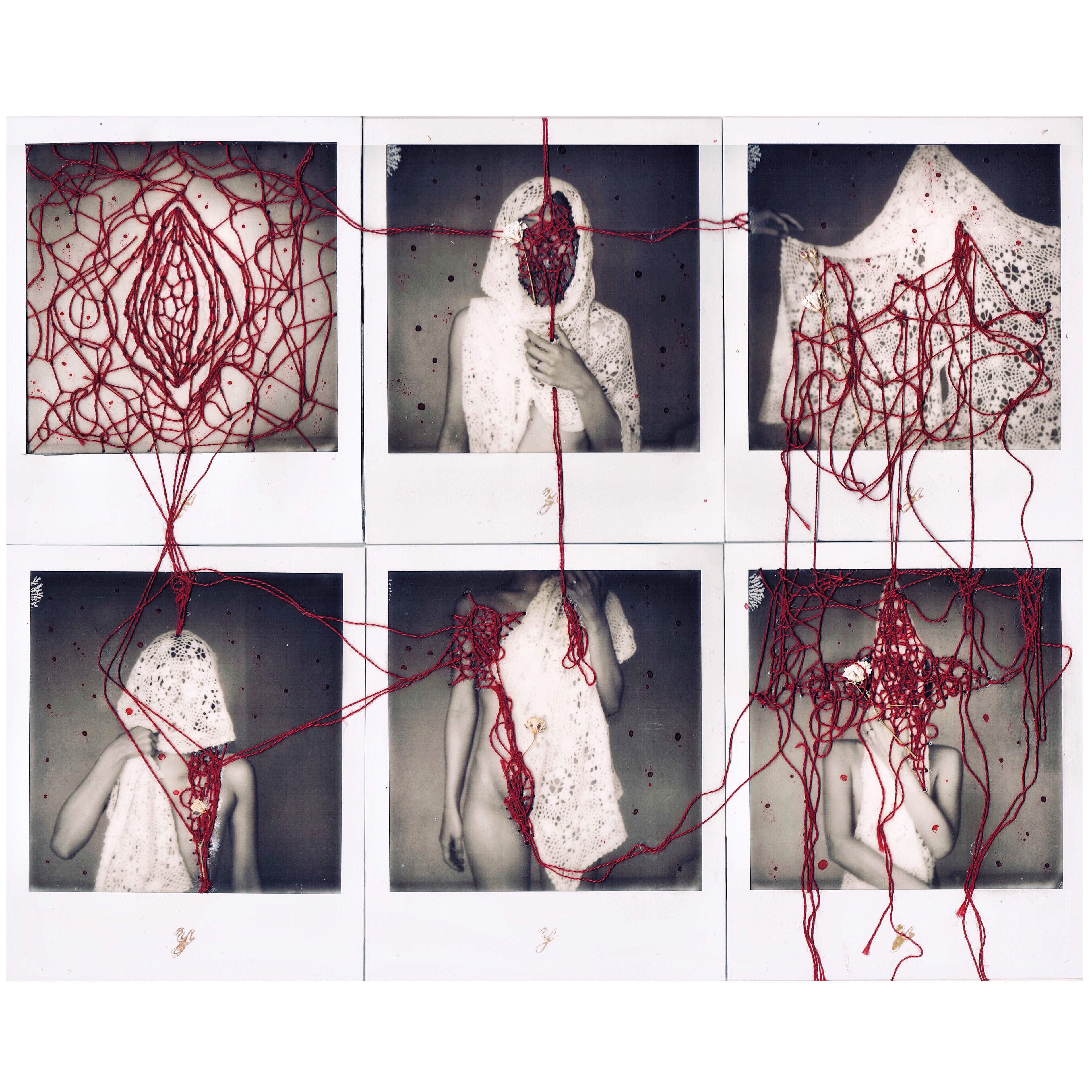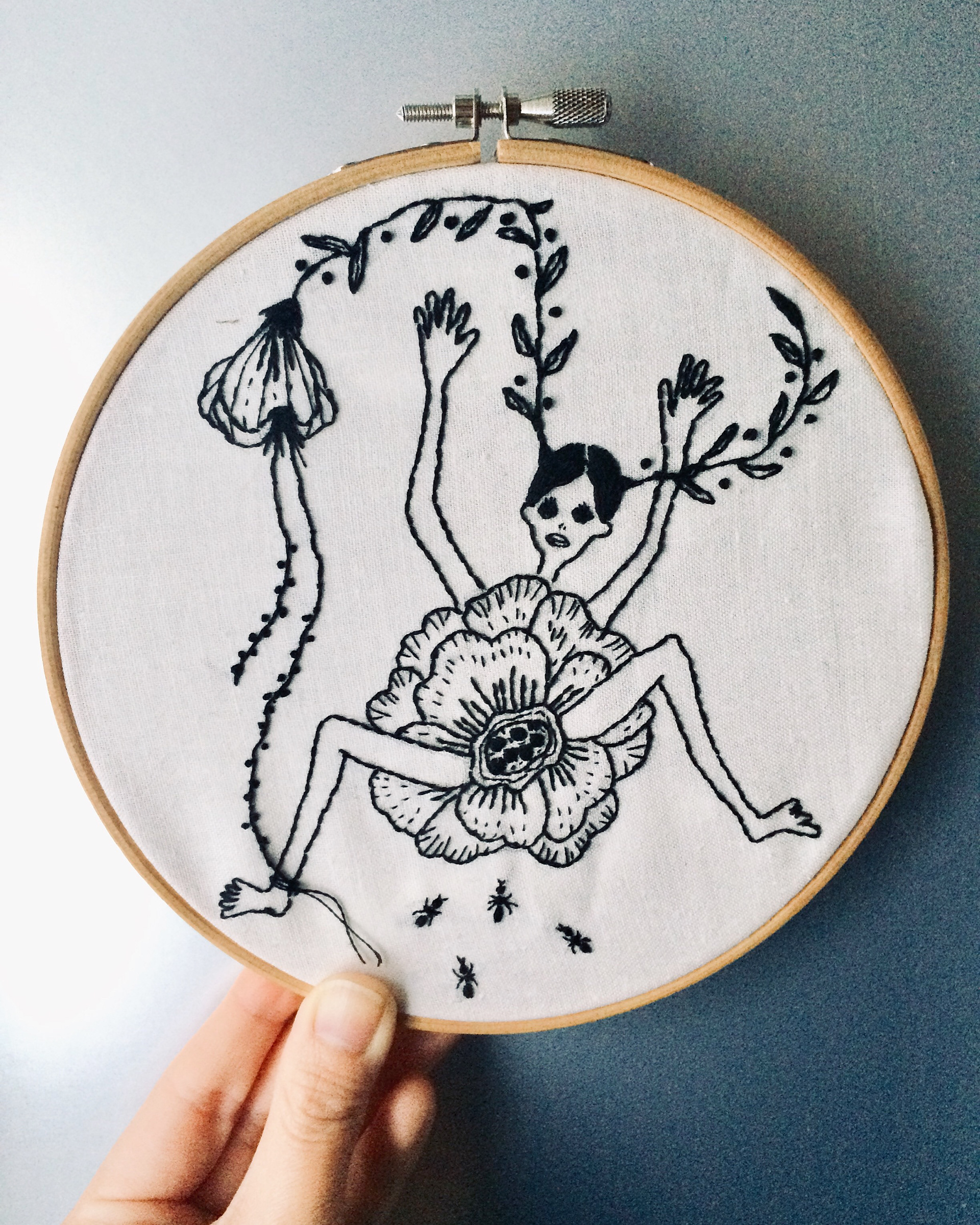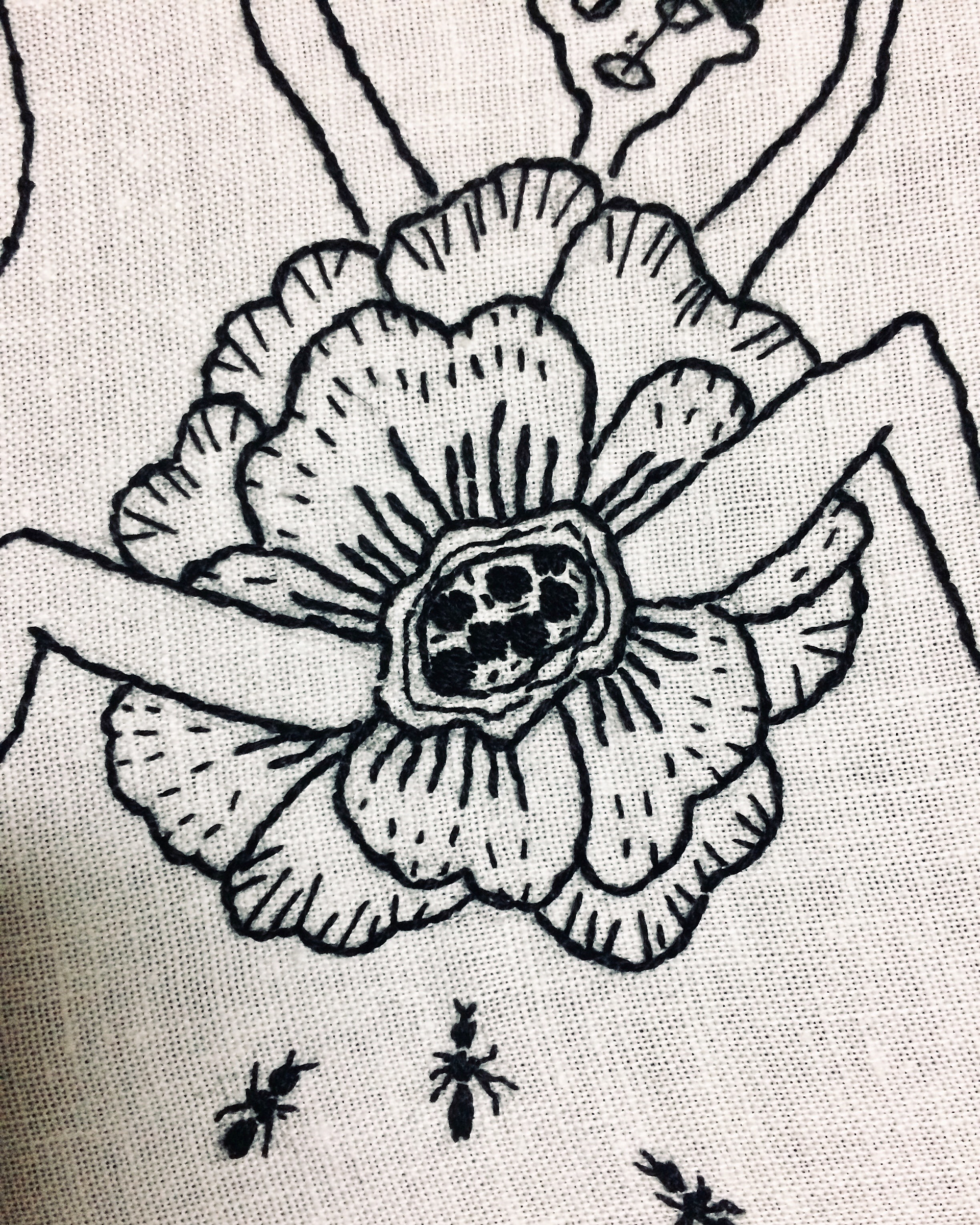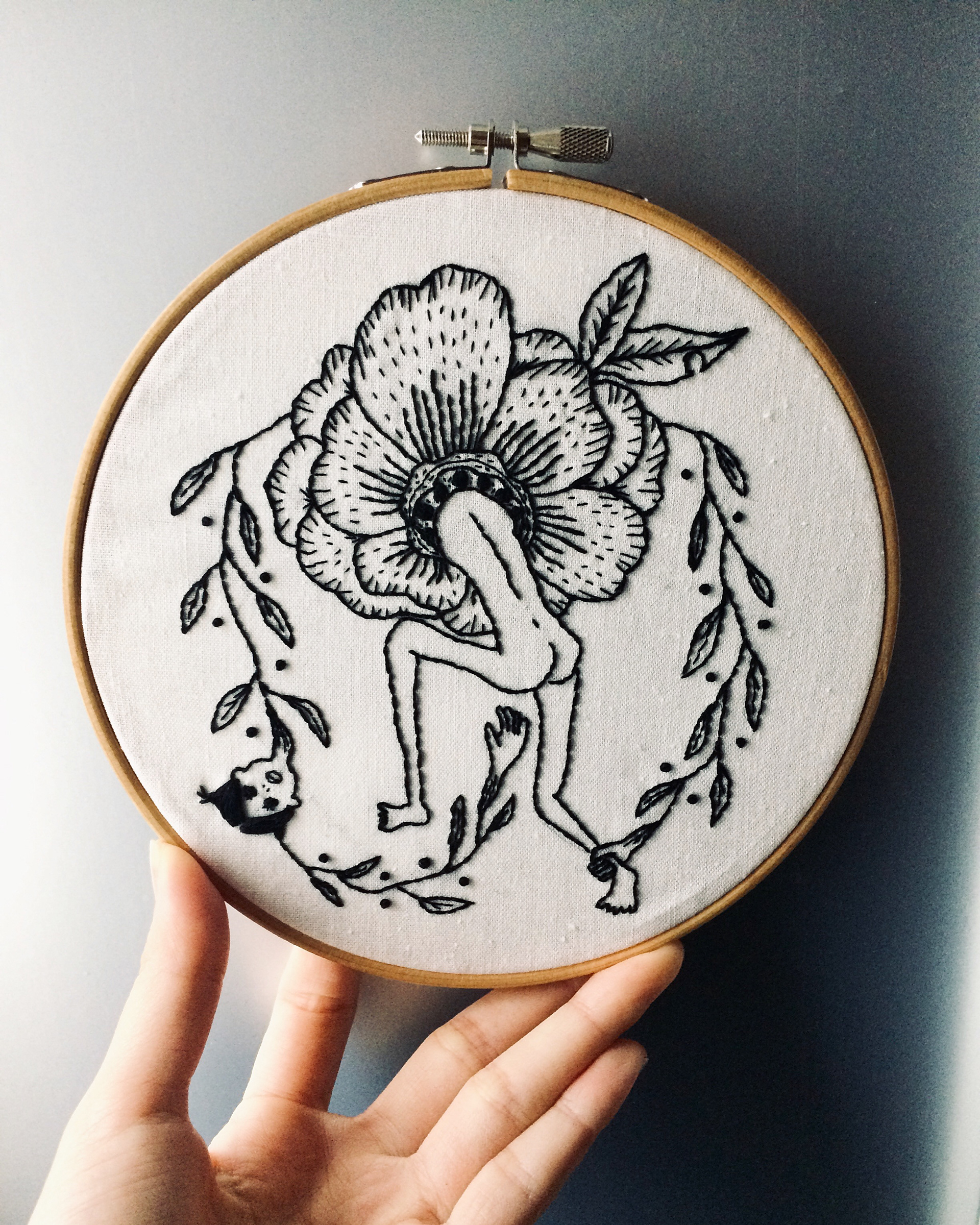 Thread on cotton in embroidery hoop : 15  x 15 cm