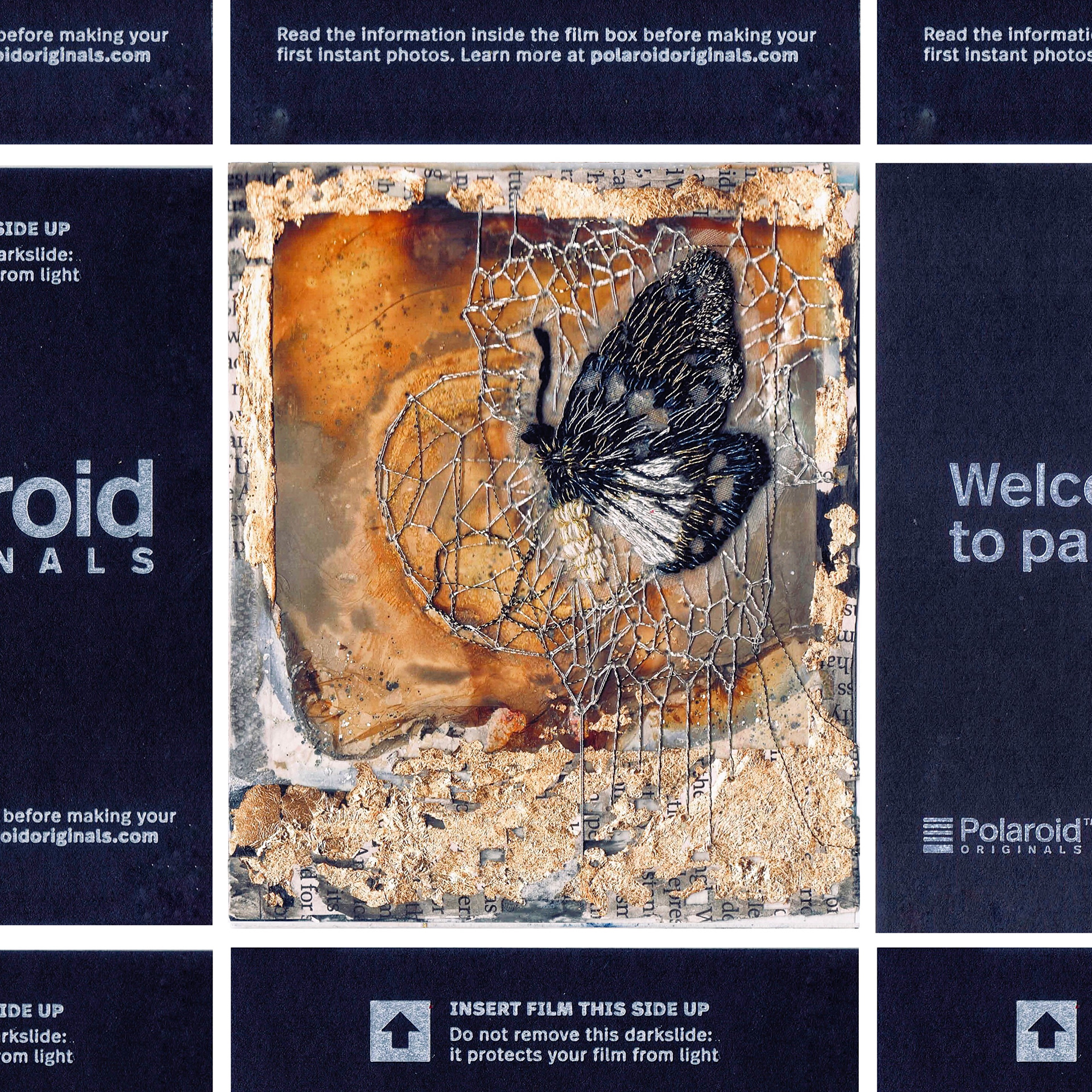 "No Longer Polaroid" is the project to breathe new life into a failed Polaroid. You might think it's no longer Polaroid photo but it doesn't matter to me. 
Producing something is the same as producing trash eventually. So, I am responsible for the photo I take.
Such a silly human being who can't stop producing trash, I'm 
always wavering between such silly thoughts.
 
This project will never stop.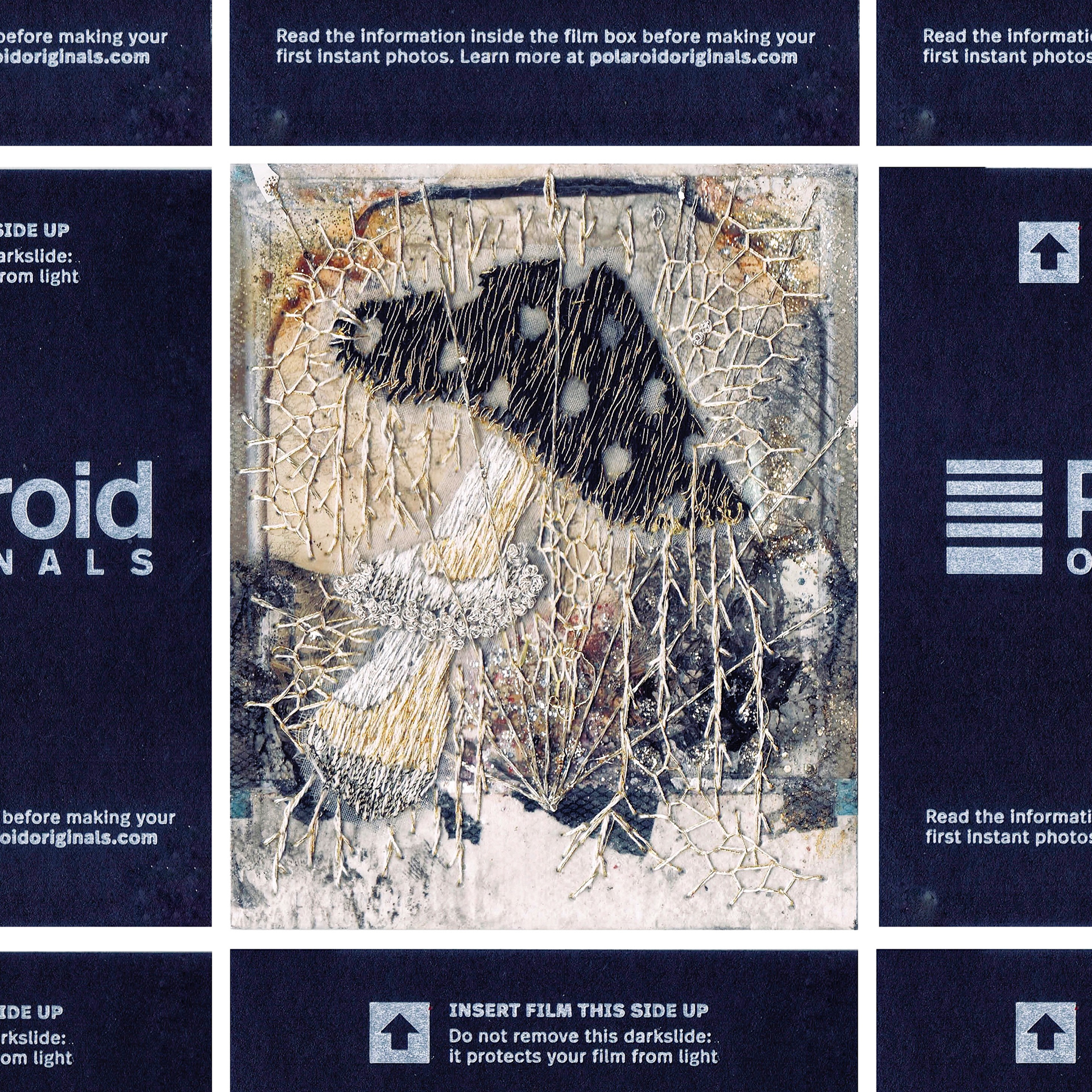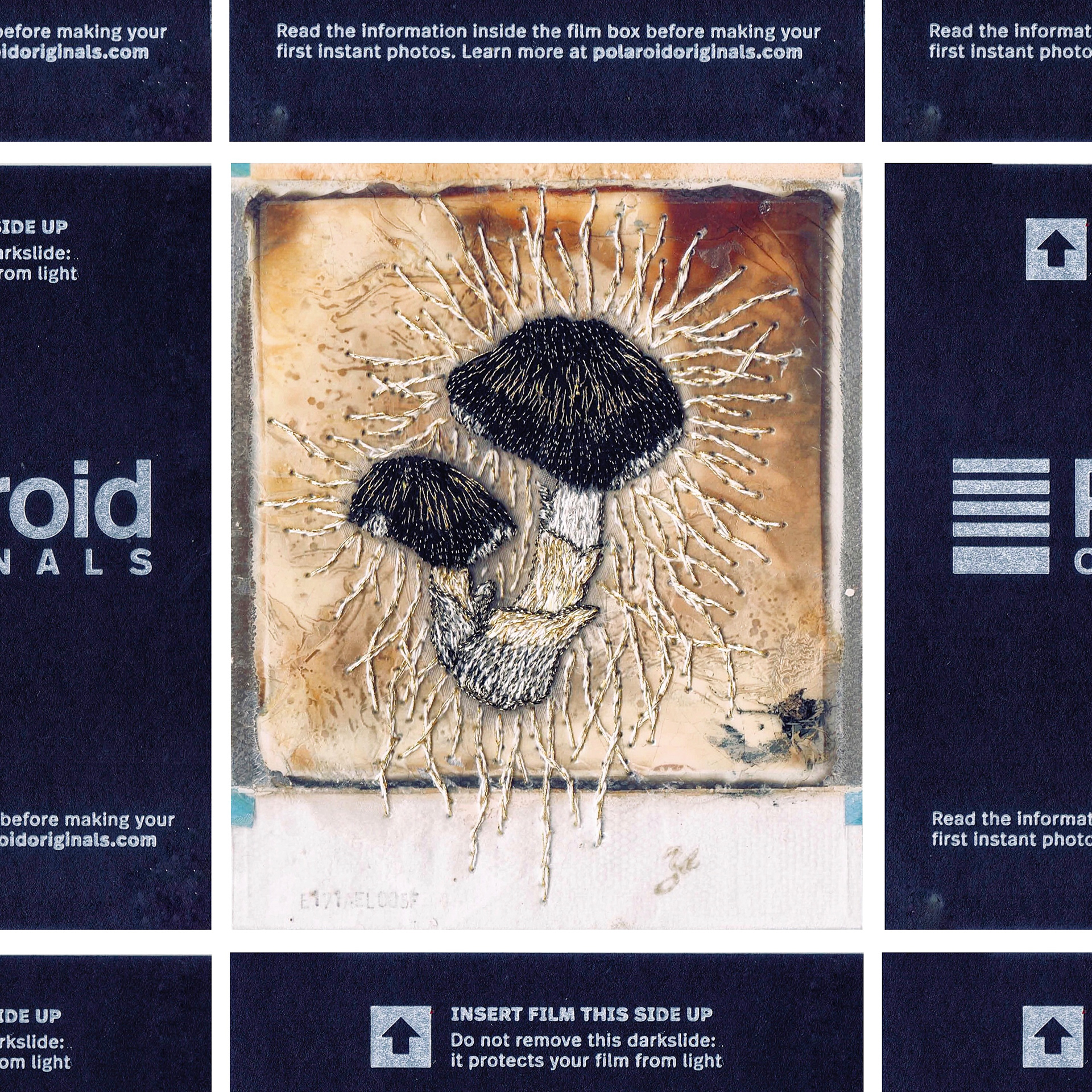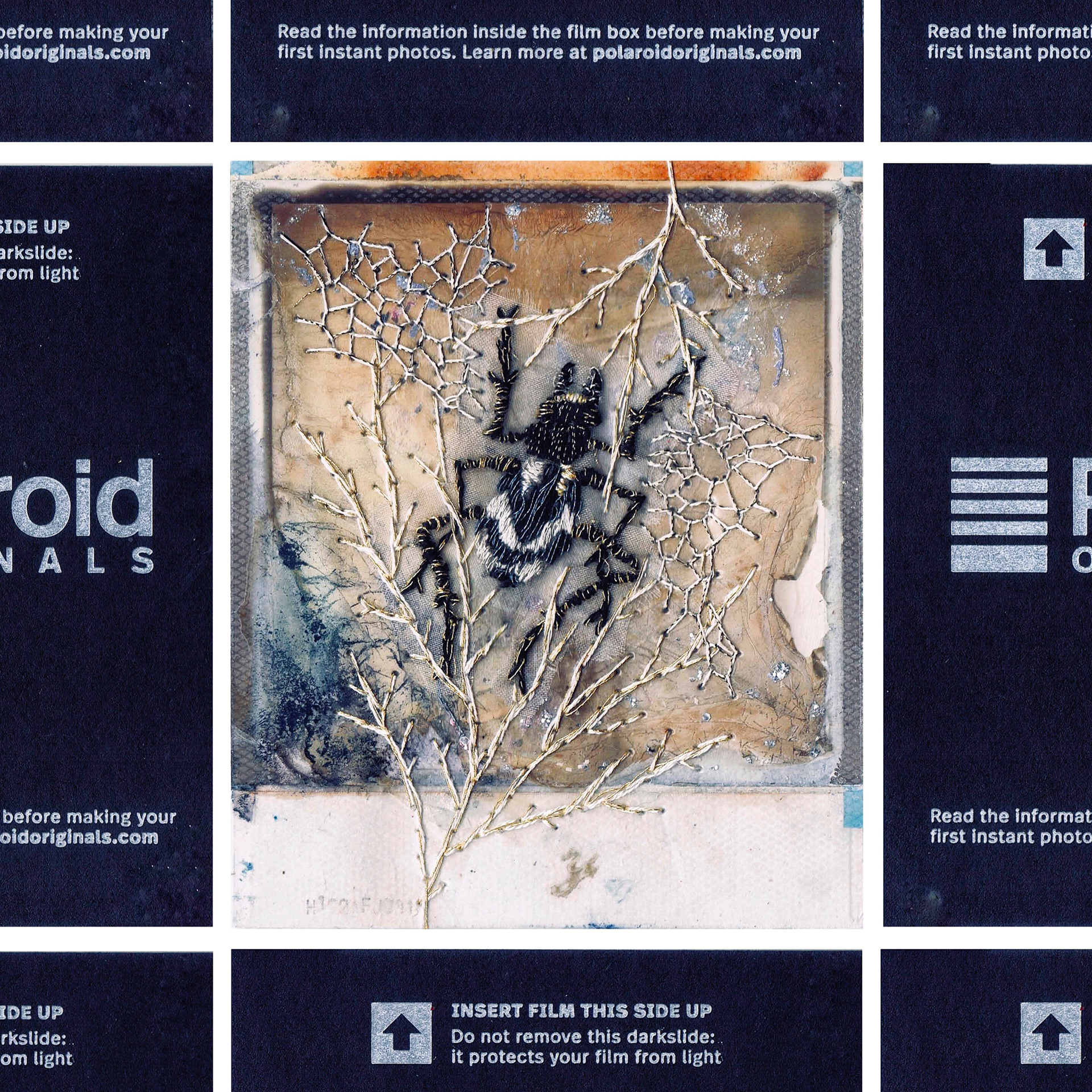 Polaroid film : 1o.8 x 8.8 cm
Threads, fabric, gold leaf, paper, nail varnish.