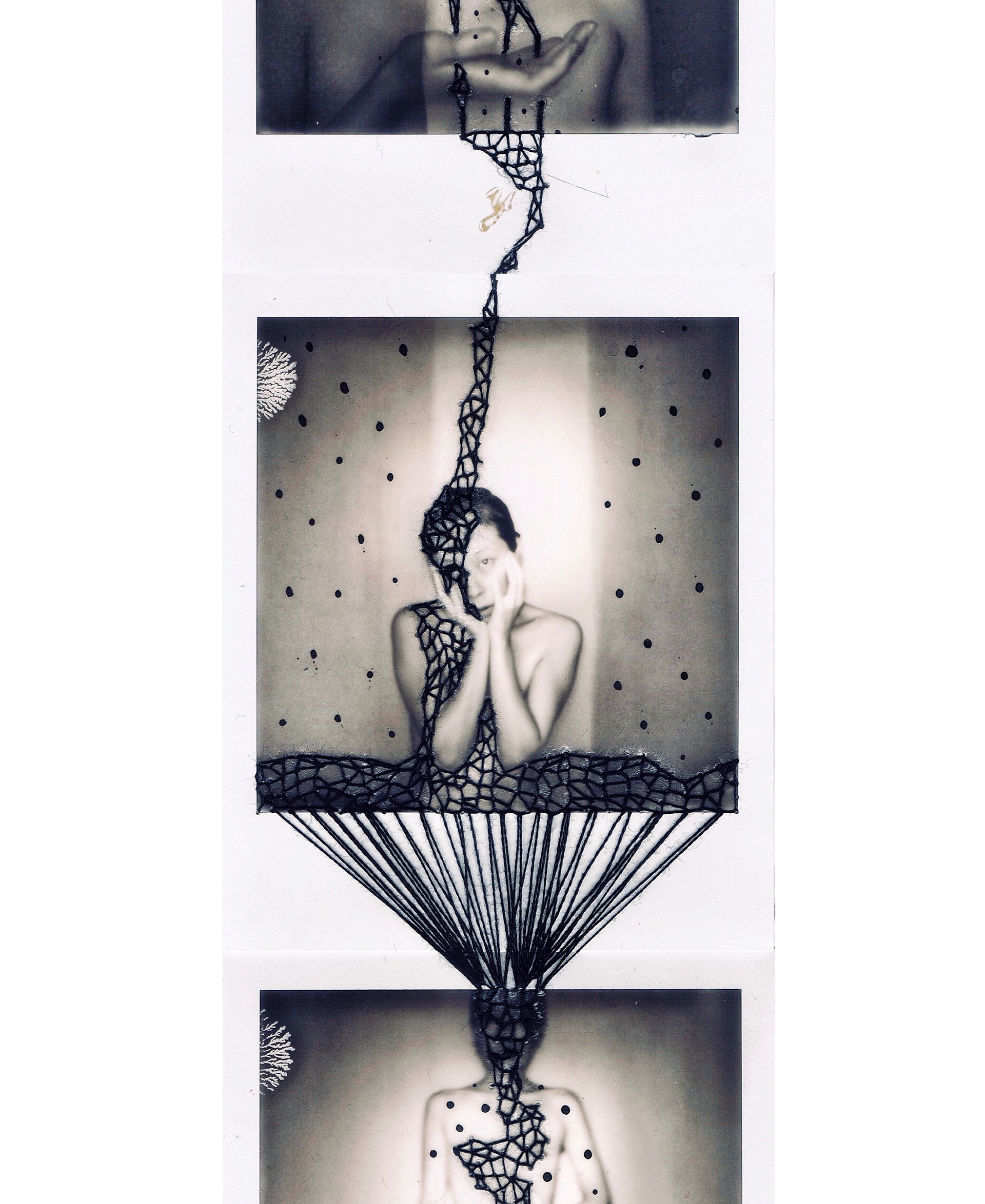 YUKIMI AKIBA
Born in Kanazawa, Japan.
Encountered Polaroid in 2019 and has started to create art works using the photo and thread, etc.
Her interest is not in showing a photo of herself, but to destroy herself in the photo, add some invisible element to it, and rebuild the image.
"I want to make things that's incomprehensible. I don't want to deliver my thoughts. My life has been oppressed by superficial truth, rules, and common senses, so I am going against those concepts." 
Suppress the feeling and make something that looks good on the outside, that is her secret revenge against the world she hates. 
She'd like to believe that, by destroying what she hates, what she loves can be created.
金沢生まれ。2019年ポラロイドと出会い、創作を始める。
彼女の興味は自身の写真を見せることではなく、写真の中の自己を壊し、目に見えない要素をプラスして、イメージを再構築することにある。
「理解不能な物を作りたい。私の思いは伝えたくない。
私の人生は表面的な真実、ルールや常識によって虐げられてきた。だから私はそういったコンセプトに逆らうのです。」
自分の感情を抑え、見た目の良い物を作る。これは彼女の嫌いな世界に対する密かな復讐。
嫌いなものを壊せば好きなものが創られる、そう信じたいのだ。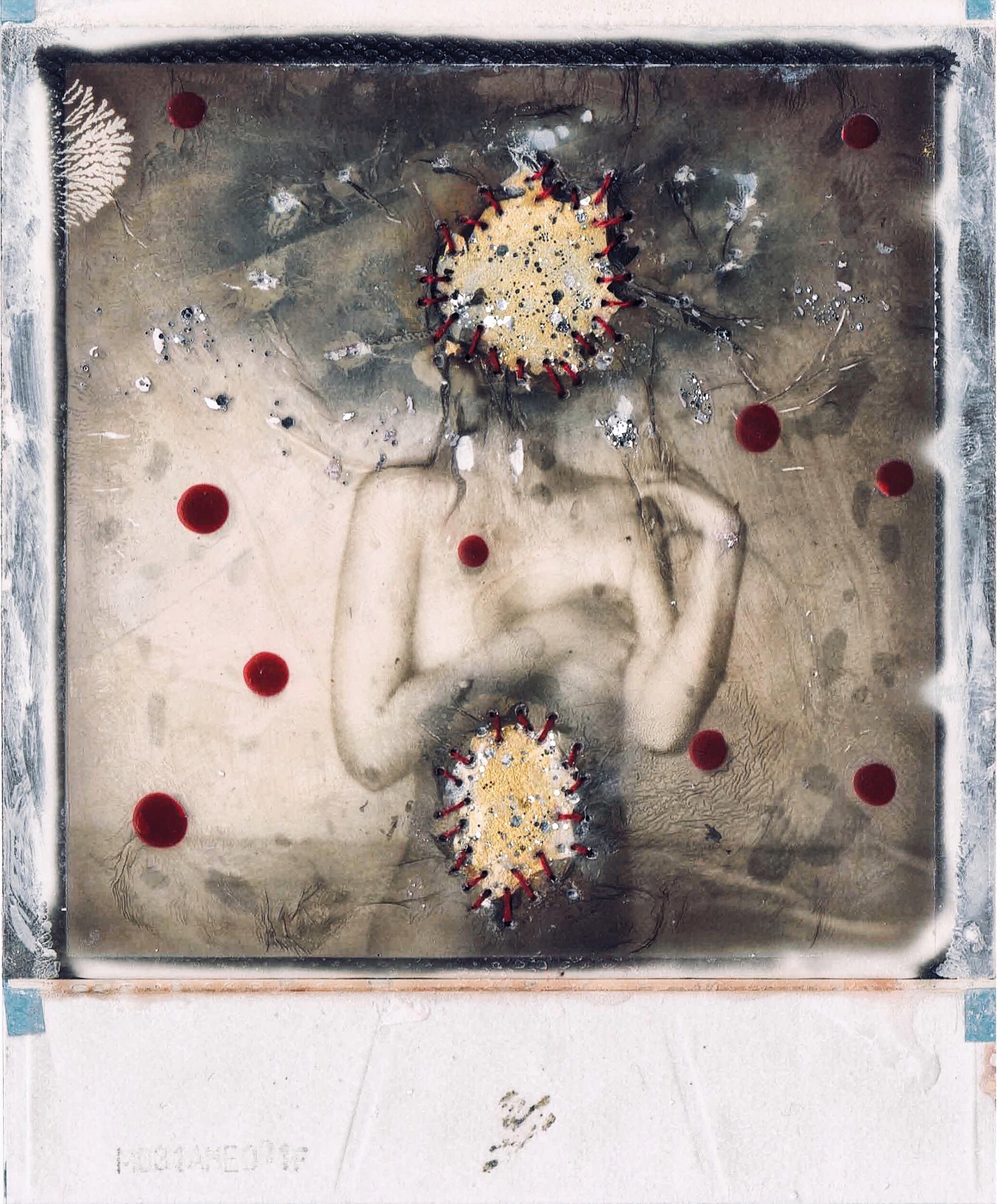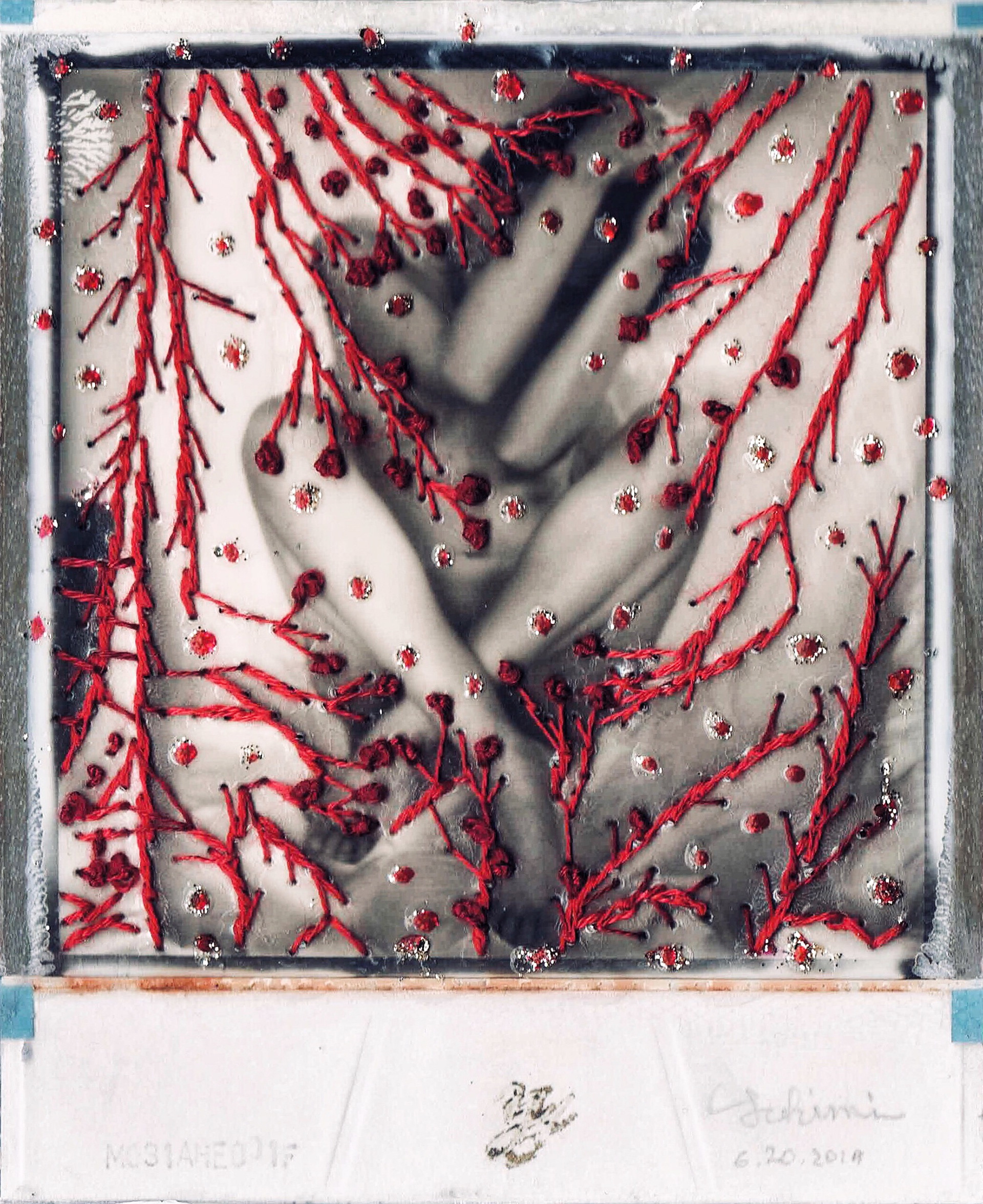 Awards
- Feb 2020  
LensCulture Exposure Awards 2020 Finalist
Web
- Feb 2020 
LensCulture | Exposure Awards 2020 Winners & Finalist
[web magazine]
UNCERTAIN MAGAZINE ISSUE 5  | My Secret Revenge
CREATIVE
'SELF'
DESTRUCTION
- Project -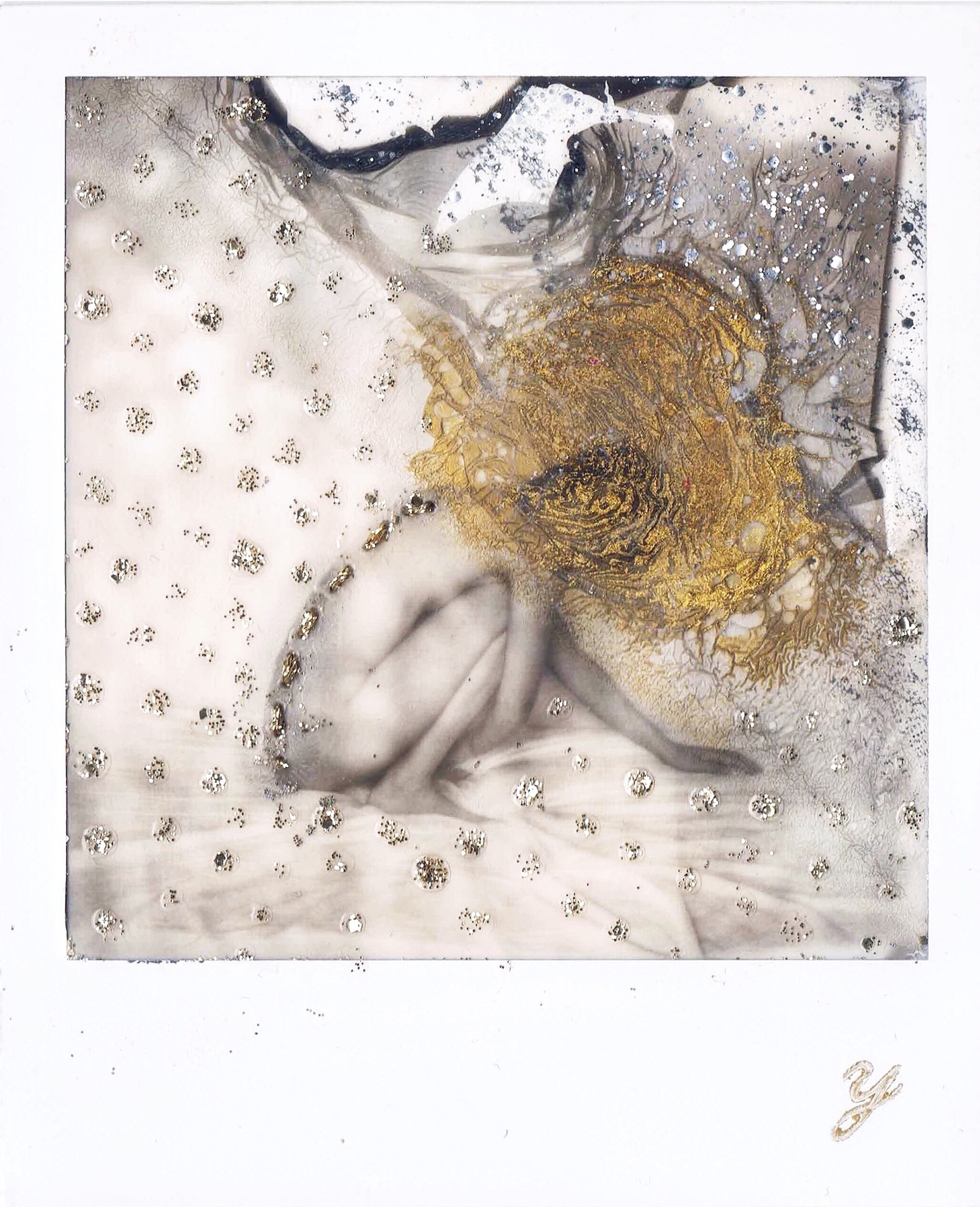 Focused on herself
- she calls it Creative 'Self' Destruction -

「創造的自己破壊」と呼ばれている代物​​​​​​​

NO LONGER
POLAROID
- Project -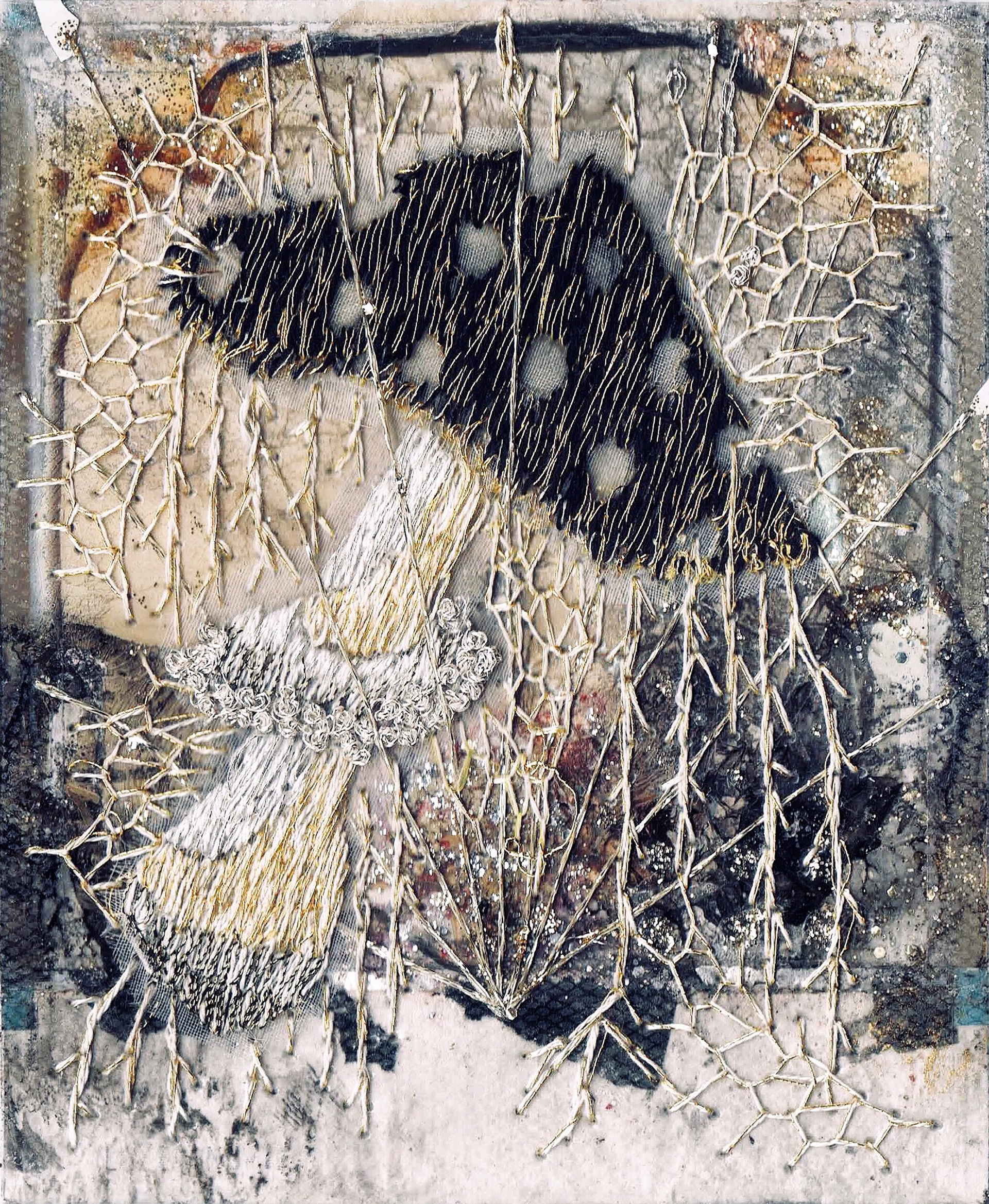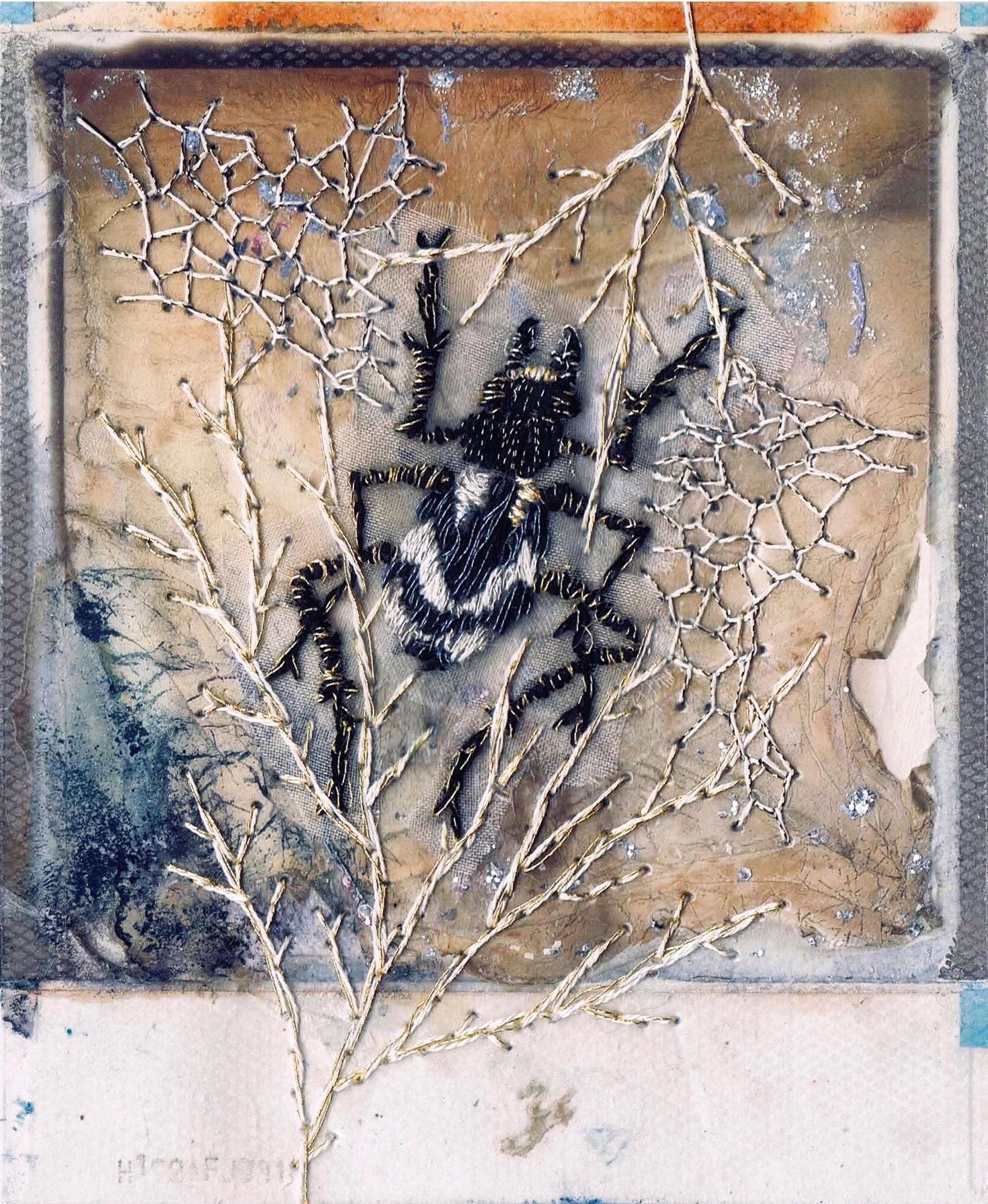 'It's No Longer Polaroid Photo'
The project to breathe new life into a failed Polaroid


もはやポラロイド写真じゃない。
ゴミポラロイドに新しい命を吹き込む